The Feminine Edge in Business
"As the stars (literally) would have it, two months prior to my own event, "Biz 360 Women's Conference", FOX 5 Las Vegas plucked my "From Profit to Prophet: A Woman's Business Weapon" blog, which I wrote for The Huffington Post, and asked me to speak about the "feminine edge" in business.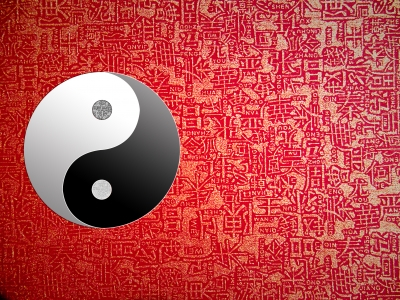 Photo courtesy of Exsodus
From Prophet to Profit: A Woman's Business Weapon
The primary focus in business should always be on how best to serve your client's needs. That's why women are tailor-made for business. As natural nurturers and givers, we are gifted with intuition and the ability to bond and connect -- qualities that qualify us to listen, empathize and drum up creative solutions. However, in order to make a living women must learn the success skill sets and mindsets inherent to men, such as the ability to be simple, confident, and recognize business for what it is: business. Which begs the question: Can women learn to become profitable given their more "prophetizing" qualities?
When Judy Hoberman, CEO/Founder of Selling in a Skirt, approached me to be a speaker in her All Women Mean Business telesummit on "profitability," I wasn't sure where, or how, I would fit in or be able, more importantly, to offer value. You see, some of the east-west techniques and methodologies I employ to help women allay their fear of flying include mindfulness exercises to elicit peace, power and calmness. In the context of business, this would translate to the manifestation of abundance, wealth and prosperity.
• Continue Reading
Photo courtesty of Nuchylee
Unclogging the Path to True Happiness
We are all put on earth to explore and find our own true happiness, right? That much we know. How can we not with all the books, stories and movies about how to attain this elusive state. Like a diet that never began, the end result is unattainable until you find "the way." I believe that for me personally, the answer lies in prayer, but I'll be the first to admit I'm not very disciplined. I know, mind what you say after the words, "I am... " Still, I cannot tell a lie. I cheat by rushing through it and yes, I feel guilty. I yawn (surprise!) in church. I'm not perfect, but my noodle tells me that mere reciting, guilt and impatience is not going to cut through even a strand. My noodle's half wrapped in its own plastic casing.
How do you ACTivate and find true happiness? How do you find the AWE (abundance, wisdom, enlightenment) many want but few are privy to? The three words are found in the word "ACT" -- awareness, clarity, transformation -- but the catalyst lies in the dots in between (forgiveness, love, faith, peace). And if "awareness" is the starting point, what's the precursor?
We've all received phone calls from long-lost friends who call just as we're thinking about them, but did you know that for every manifestation there is a birth process? As your awareness level widens you begin to magnetize more frequently. Recently, I found myself in dire need of some R&R. In fact, for two years I had been contemplating a relaxing (ha!) weekend retreat to the Sivananda Ashram Yoga Ranch in Woodbourne, New York. Although a mere three hours away, getting there has been a project three years in the making, tucked away in my subconscious, but always at the surface until it was re-tucked by more excuses and procrastination. Yet here I was -- excited because I'd remembered I had $30 in Groupon credit and excited at the possibility of finding a great spa deal. Instead, with one hand on the 2011 Ashram brochure and my other hand's fingers on the keyboard, I logged into to my account and all of a sudden the screen screamed "Sivananda Ashram Yoga Ranch at 50 percent off." Even half of a strand of noodle would render it a clear sign -- or offer not to be refused! Little did I know that this no-brainer would not only be the best thing for my brain, it would change my life and lead me to the next step in my journey.
• Continue Reading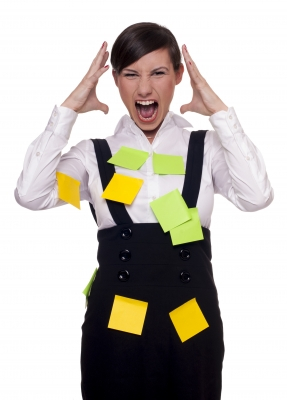 Photo courtesy of Michal Markol
Effects and Remedies for Scatterbrain Creativity
Creative input and output are generated in every area of our lives: at home, work, play. We subconsciously tap in when we read or write or watch and observe. To a greater or lesser degree, we are all creative.
Incorporating breathing, meditation and relaxation exercises are useful in that they help to unblock flow but here's a tool I bet doesn't readily come to mind: recording! I'm not referring to the recording practiced by NLP devotees but rather the usage of an actual recording device. Here's why.
You know the feeling when you are anxious or over excited? Overstimulation can go either way -- it can heighten or decrease your level of creativity, resulting in supraliminal cognition or brain fog, the latter of which is never fun. We've all been there and we know it's temporary and will subside until flow, which seemingly has a mind of its own, is released.
• Continue Reading